"Don't touch it... Don't you f*cking touch it..." screamed a Hillsborough County Sheriffs Deputy as he stood next to my car, ready to shoot me at a moment's notice.
This is a real-life story that happened to me eight years ago. Let me start at the beginning...

It was around 10 p.m., and I was driving down HWY 60, weaving in and out of traffic, when suddenly I noticed flashing lights behind me.

After I pulled over, the deputy asked me why I was driving like I was in Nascar?

I responded with my classic quick wit. "Sir, I'm just a highly motivated driver..."

He was not impressed by my joke and asked for my license and registration.

When I opened my wallet and removed my driver's license, the deputy saw my Florida concealed carry permit, and he lost his freaking mind.

"Where's the gun!!? Where's the gun!!?" the deputy screamed as he stepped away from my vehicle placing his hand on his gun.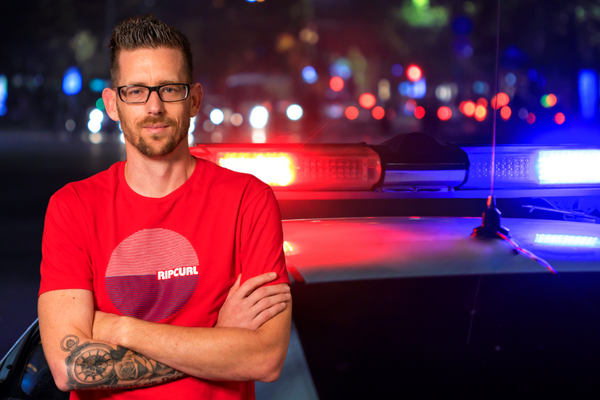 I was shocked 😳 at how this deputy wildly overreacted to seeing a piece of plastic in my wallet. So I immediately put my hands up and held them out of the window.

And then I made another idiotic comment, "Sir, you need to calm down,"

First of all, telling an officer to calm down is like telling a woman that she's overreacting... It's never going to end well.

"Calm down? Calm down; where's the gun?" The deputy responded in a frustrated voice. The tension in the air was insane, and I knew I needed to get this deputy to relax before I got killed.

I responded, "The firearm is in my waistband with my hands up and out of the window."

"Don't touch it... Don't you f*cking touch it..." the deputy screamed as he stood in fear next to my car with his hand on his gun.

At this moment, I realized that I had made a terrible mistake. Florida Concealed Carry Law does not require us to notify police that we have a firearm inside our vehicle.

In fact, for years, I refused to tell police that I had a firearm because it was none of their business.

But on this day, my mindset completely changed.

Getting pulled over is highly stressful, and having a gun in the car brings that stress to a whole new level.

Many states require you to immediately notify a law enforcement officer that you have a firearm…

However, I don't want an officer to see my firearm or my permit and get scared, so I always disclose that I have a gun immediately.

Would you agree that there is a right and wrong way to tell the police you have a gun?

The wrong way is to lean out the window and yell, "I HAVE A GUN…"

Inside my best-selling book, Florida Concealed Carry Law, I share with you seven things you must do to inform an officer that you have a firearm.

These seven secrets will help you properly tell an officer about your gun without putting yourself in danger.

Claim Your FREE Copy Of Florida Concealed Carry Law Here >>>

That's all I have for today. So until next time, keep training and stay safe…
Ryan G. Thomas
P.S. I almost forgot to tell you the rest of the story. After the sheriff's deputy wildly overreacted

"Sir, I am a military veteran. I'm a firearms instructor, have a valid Florida concealed carry permit, and own a local gun store. I am not a threat to you."

The deputy threw my driver's license into my car and said, "Get out of this parking lot, and don't you f*cking touch your gun until I'm gone..."

So I got the hell out of there as fast as possible.
Prefer to watch? Check out my video below on what to do when stopped by the police 👇
---